Programmes
Find study options in your area of interest.
Careers in creative arts
We value our role in preparing our graduates for the future, not simply for employability and the development of new ideas, products, services, and experiences, but for global citizenship and future leadership.
Our degrees put us on par with the best creative arts schools in the world and as a result our graduates are highly sought after by employers, as well as entrepreneurs who are carving their own path.
From entry level to leadership roles, they can be found in businesses, agencies, start-ups and studios all over the world, as well as forging new careers and innovative enterprises that challenge the concept of work as we know it.
Meet our graduates
Having previously spent some years in the UK teaching and playing music Chris returned to New Zealand to follow his creative passion for film and character-based storytelling.

Chris's major project is a series of original videos 'Lance What Have You Done?', which he wrote, developed, directed, and acted in. This series subsequently won him the prestigious Screen Production and Development Association (SPADA) South Pacific Pictures Big Pitch Award in 2017.

Chris Chalmers
Bachelor of Creative Media Production
In 2017 Yoshi was selected to take part in the Graduate Show at New Zealand Fashion Week, where she showed her final collection 'kiru'. This collection brought notions of the kimono into a contemporary context, and was seen by hundreds of international media and industry representatives. Yoshi is now employed in the design team at New Zealand sustainable fashion label KowTow.hundreds of international media and industry representatives.

Yoshi is now employed in the design team at New Zealand sustainable fashion label Kowtow.

Yoshino Muruyama
Bachelor of Design with Honours (Fashion Design)
As an actress wanting to study, Massey University's distance programme was the obvious choice.

Antonia Prebble
Bachelor of Arts (English)
Chev found his strength in bringing together his art and his whakapapa. With a passion for cultural identity and social ethnography, his emerging creative career has involved advertising, journalism, mural and documentary projects.

In 2017 he won the Ngā Manu Pīrere award for emerging Māori artists at Te Waka Toi Awards.

Chevron Te Whetumatarau Hassett
Bachelor of Design (Hons) (Photography)
Sydney is passionate about exploring embellishment and texture for fashion apparel, finding inspiration in both the natural and scientific worlds and often combining them in her garments. She's planning to study her Masters in Textile Design soon but is taking time out to develop a line of wearable jewellery that explores the sculptural magnetic forms she created for her final year collection.

Sydney Lash
Bachelor of Design with Honours (Textile Design)
After graduating Kate worked at Wellington's Storyshed information design agency, helping develop complex information sets for significant Wellington and Auckland clients, before heading to Australia where she worked as the in-house designer for a property company. In 2018 she began her Master's in Communication Design at Melbourne's RMIT. She aims to complete her Master's in Communication Design at Melbourne's RMIT in 2018.

Kate Baxter
Bachelor of Design (Hons) (Visual Communication Design)
Isabella took a round about route to her career as an artist, having first started her studies in veterinary science, before moving onto design, and finally committing to fine art.

Since graduating Isabella has exhibited at Toi Poneke with her solo show 'I do not want to be a fool', and in a group show 'The Tomorrow People' at the Adam Art gallery, and at the Auckland Art Fair.

Isabella Loudon
Bachelor of Fine Arts (Hons)
"When I started I was really passionate about painting but the course offered other art forms like photography and media studies which meant that over the years my passion changed and I started creating videos." After graduating Puawai went on to become one of the presenters on iconic youth TV show Pukana and has a growing online audience for her 'Hey Puawai' videos. She credits her success to the course that awakened her passion for performance art.

Puawai Taiapa-Aporo
Bachelor of Māori Visual Arts
In 2017 Elleana was awarded the Commercial Music Scholarship Award which gave her the opportunity to intern with J&A Productions, the event managers behind the annual Vodafone Music Awards. This enabled her to shadow the organisers backstage, adding invaluable experience to her portfolio. This was the perfect opportunity to launch her career in the field of live events and curation.

Elleana Dumper
Bachelor of Commercial Music
Study on campus or by distance
Study on campus
Massey University has three campuses located in Wellington, Auckland and Palmerston North. Study programmes are available on different campuses so make sure to check the campus availability information in the key facts section on the study programme you are interested in.
Find out more about the study options, location, accommodation, facilities, and events at our three campuses in:
Study online or by distance within New Zealand
Some programmes in English, creative writing, theatre and Māori visual arts can be delivered by distance, meaning New Zealand citizens and residents can study partially or fully online while living in New Zealand.
Each study programme lists if it is available via distance learning in the key facts section.
Study online anywhere in the world
International students and New Zealand citizens can choose to study fully online with Massey University from anywhere in the world—with no requirement to travel to New Zealand.
Information for:
Support for students
Māori@Massey
Massey offers specialist support for Māori students. Our Te Rau Tauawhi team will help you navigate your way through University, find your feet and excel.
Find out more
Pasifika@Massey
Pasifika@Massey is the place to connect with the many support services and resources available to Pasifika students.
Find out more
Scholarships
Undergraduate scholarships
There are a number of scholarships available if you wish to study creative arts at Massey.
Postgraduate scholarships
If you are interested in postgraduate study there are a number of scholarships available in this area too. Massey University's College of Creative Arts has a number of research awards in addition to the wide range of University awards, which are available in recognition of contribution and excellence.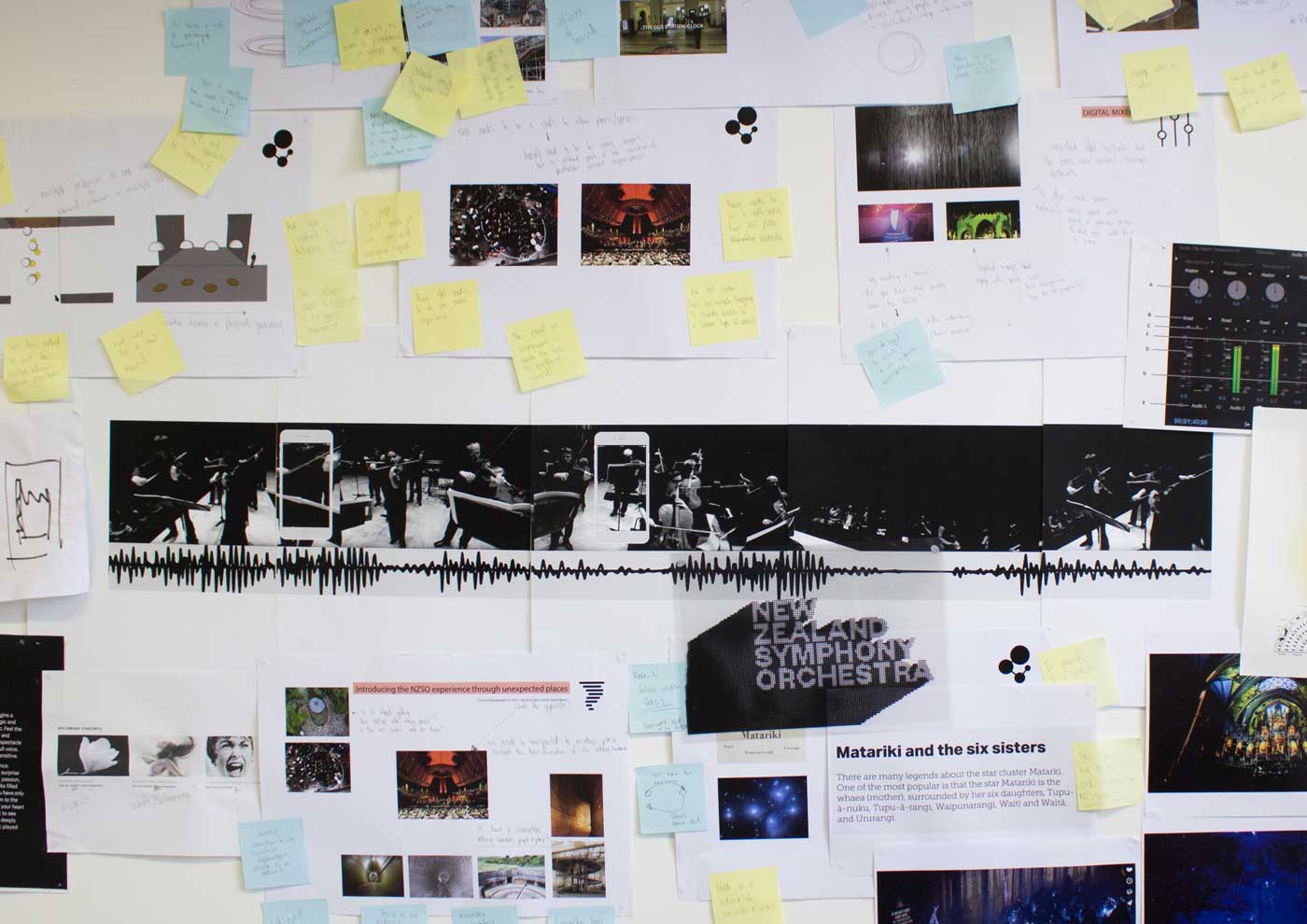 Application due dates
Applications for 2021 are open now. For most undergraduate programmes we're accepting applications until 15 February 2021.
For specific programme information search for your programme and look at the planning information.
Opportunities for students
Connect with industry
Our programmes integrate with a wide variety of sectors within our city and region, enabling students to respond to problems, issues and opportunities through creative thinking, making and doing.
Our city partners provide live briefs for classes to respond to, commission projects that lead to real outcomes, and offer internships that often result in employment. We also have facility to provide students with opportunities to meet and make new business, through our design studio Open Lab.
Open Lab partners with local government agencies, crown entities, public service agencies, private businesses and cultural institutions, and welcomes all opportunities to match new thinking with new business.
Integrating with industry
Students studying Bachelor of Creative Media Production team up with an external industry stakeholder to complete a year-long Major Project in their third year. Previous stakeholders include TVNZ, Te Papa National Museum, Ministry for Foreign Affairs and Trade, and the POW Group.
Student exchange
Not available in Semester 2, 2020 due to the COVID-19 pandemic and related travel restrictions. As a Massey student you may be able to spend some time studying at a university overseas which will still count towards your degree. We have world-class partner universities in Europe, North America, South America, Africa, Asia and Australia.
Student groups and clubs
There are plenty of clubs and collectives to join so you can meet people who share your passions and interests. MAWSA (The Massey Wellington Students' Association) work with around 30 student-led clubs, societies and cultural groups to make sure there's always something fun going on.
Study abroad
Not available in Semester 2, 2020 due to the COVID-19 pandemic and related travel restrictions. If you are currently studying overseas but would like to spend a semester or two at Massey, there are opportunities through our Study Abroad programme. Find out about exchange partners and opportunities at Massey.